ON TURTLE STATIONS NETWORK
OnTurtle Service Area –
La Jonquera
The first service station exclusively for hauliers in Spain is now a true hub for international road transport with more than 25,000 m2.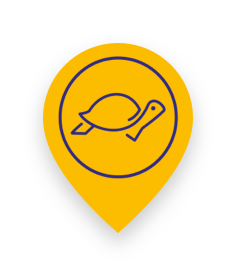 MAP OF STATIONS AND SERVICES
OnTurtle is always with you
With the best global services in Europe for transport professionals such as our Network of Stations, Gas Network and Secure Parking that guarantees the comfort and tranquility of the carrier.
Travel
easily and efficiently
With our DieselCard fuel cards, adapted to the different needs of companies, guarantee security and convenience as they allow you to refuel at any station in the OnTurtle Network in Europe, which is 100% self-manageable via the Customer Area.
OnTurtle always accompanies you on your route
Our wide range of multi-services, together with our extensive network of service, gas and parking areas, guarantees comfort and peace of mind for road transport companies and professionals on their routes around Europe.
TransCard
 is the club for
transport professionals
The first loyalty club for hauliers in Spain and one of the only ones that allows you to enjoy benefits throughout Europe, by obtaining discounts and points redeemable on every purchase and refuelling.
Leave your email and we will inform you of our latest news