OnTurtle Service Station
La Jonquera Autos
At La Jonquera there is also space for passenger cars
Specially designed for express vans, cars and motorhomes
Anexa a la estación de servicios de La Jonquera, contamos con una gasolinera pensada especialmente para furgonetas exprés, turismos y autocaravanas en sus rutas nacionales e internacionales, donde podrán disfrutar de una infinidad de servicios en una misma estación.
En esta estación se admite el pago con cualquier tarjeta de la gama DieselCard de OnTurtle.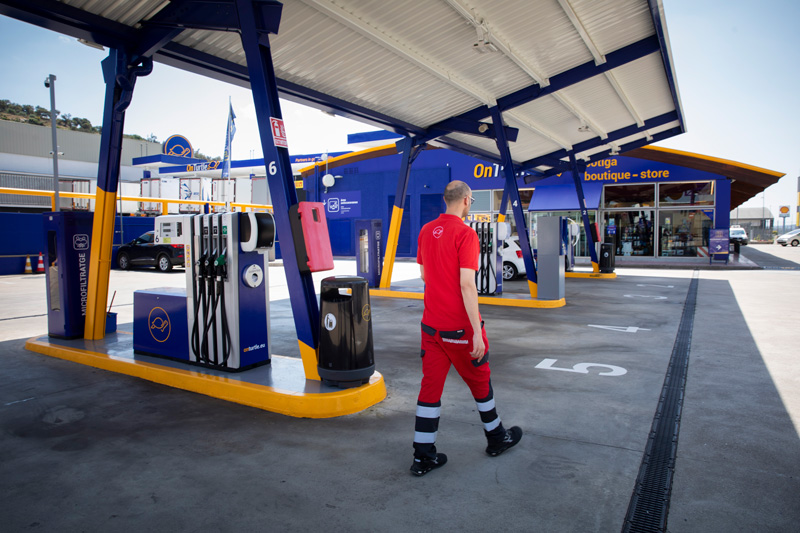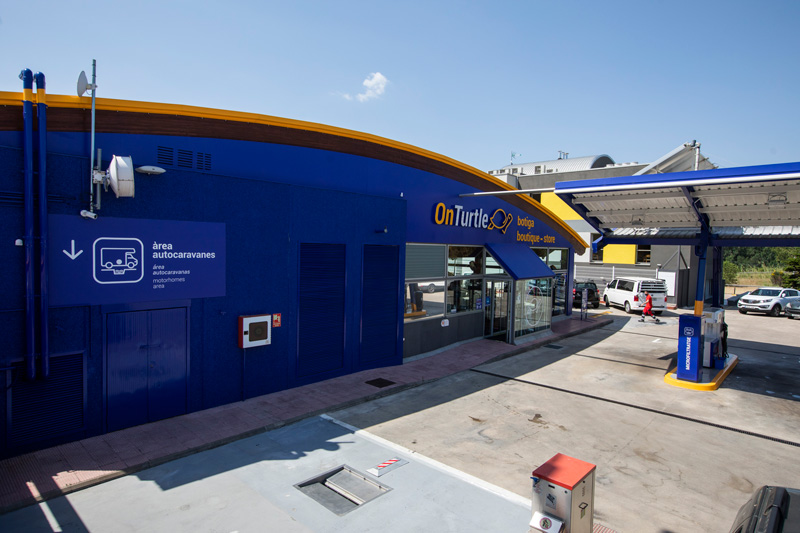 Exclusive services for motorhomes:
Water discharge
Shops with motorhome items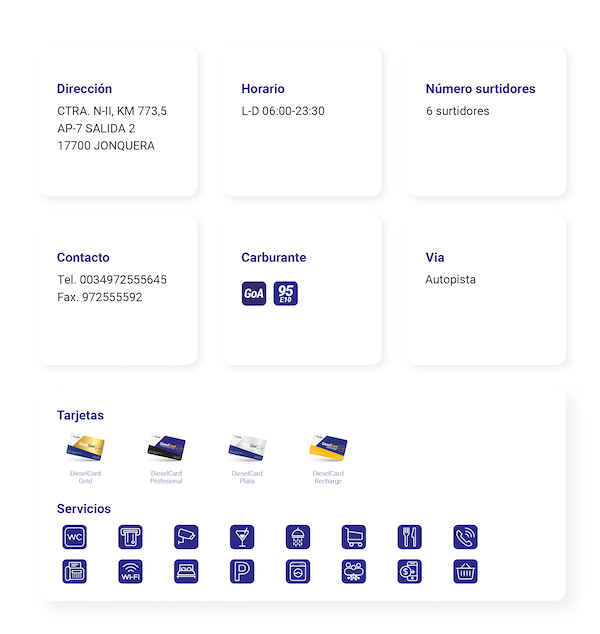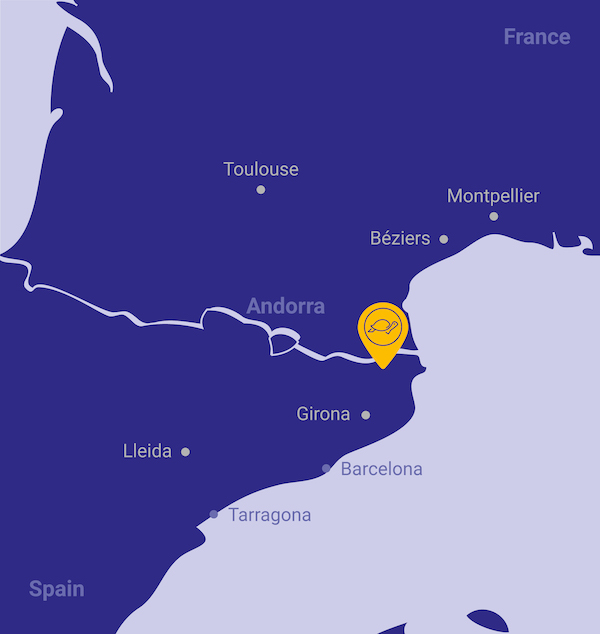 Get in touch with OnTurtle
We are at your disposal to expand any information you need or answer your questions and doubts. Message us!