We are building the future with you
Work sessions with clients, strategic partners, and leading people in the sector
Another aspect that allows us to continue innovating and growing constantly is our training and workshops. These are working sessions with customers, strategic partners and people of note in the sector that allow us to continue to develop professionally and grow hand in hand with all the people who make up the OnTurtle network.
Because in order to strengthen our vision of the future, constant training has to be an essential foundation.
We create workshops and focus groups with our customers and partners for business development

We provide training to customers and partners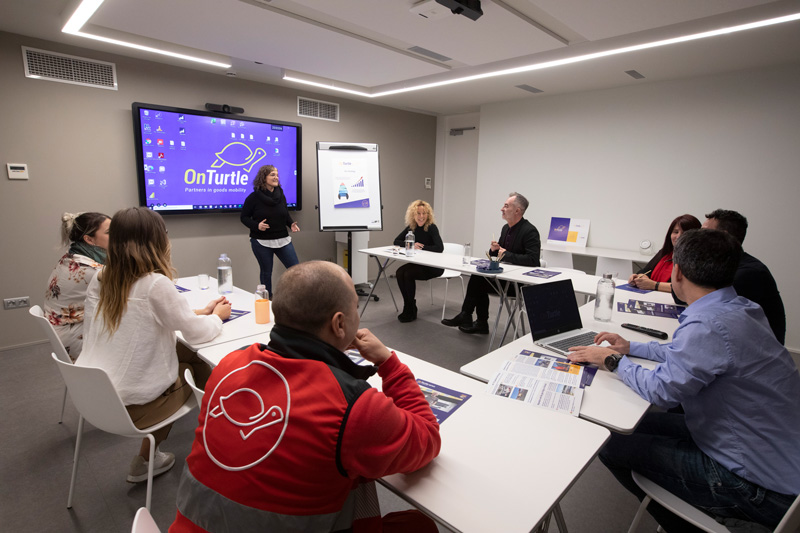 Get in touch with OnTurtle
We are at your disposal to expand any information you need or answer your questions and doubts. Message us!