Manage your fuel cards easily from your mobile
OnTurtle app now available
It is becoming easier and easier to enjoy the ride
With OnTurtle's free app you will be connected and kept up-to-date with all your vehicles' movements from anywhere and at any time.
In addition, having the full OnTurtle Network map of more than 1,600 service stations on your cell phone will allow you to travel with even more peace of mind. You will be able to trace your own routes and receive GPS directions to your desired station.
Download it here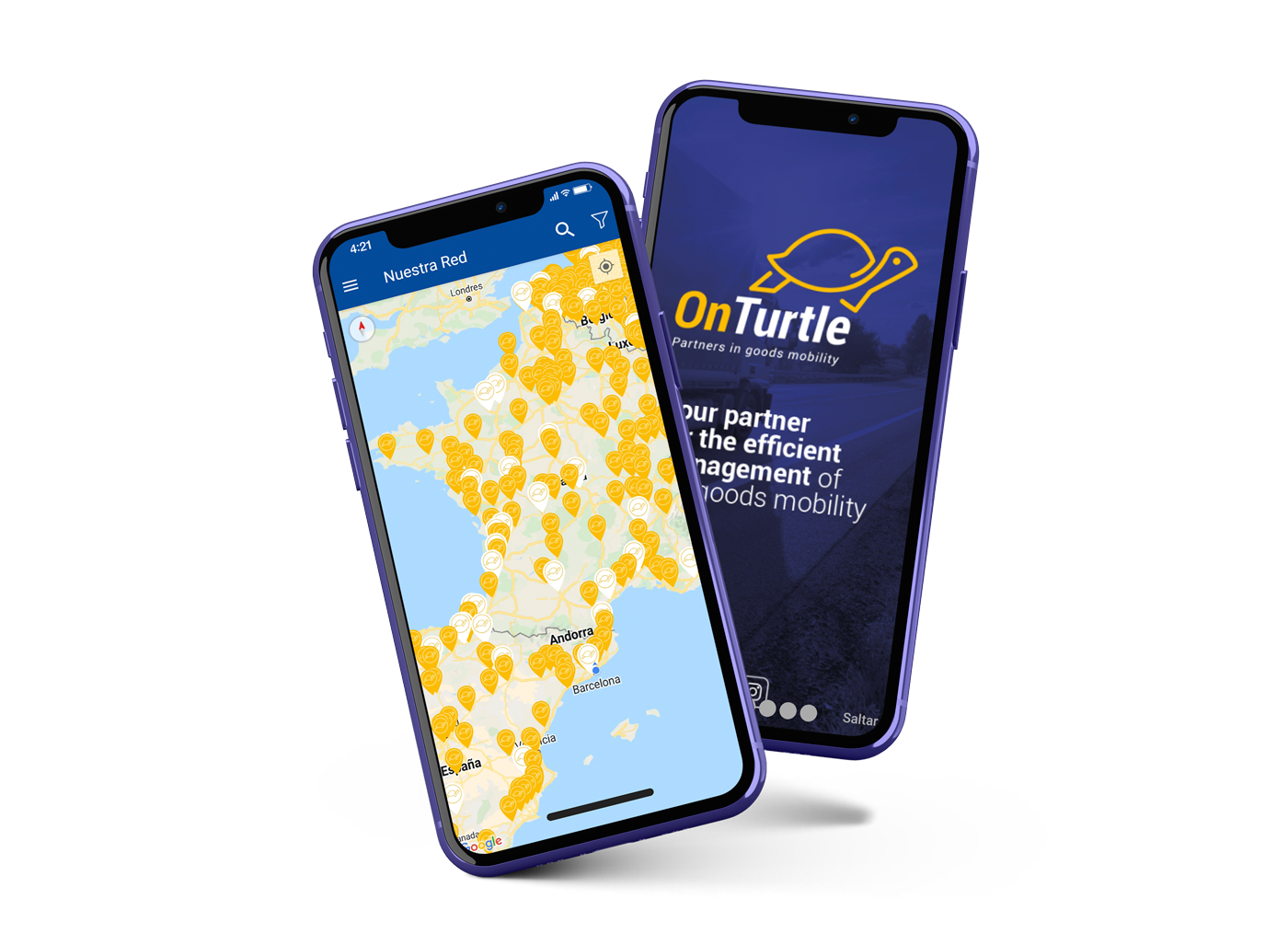 Full control from your smartphone
The OnTurtle app also allows you to check which cards are accepted at each station, the types of fuels available, parking availability, etc. and you will ensure that the stops on your route are more efficient.
Check the services, contact details and exact addresses of the more than 1600 service stations that make up OnTurtle's international network.