Together for us, together for the future
We want to generate an impact on society with our responsible and sustainable labor
At OnTurtle, we are committed to joining forces to achieve the goals set out in the United Nations 2030 agenda and thus generate an impact on society with our responsible and sustainable work.
That is why we carry out different initiatives that help us promote the achievement of Sustainable Development Goals (SDGs).
The key point where OnTurtle can carry out actions to comply with the SDGs lies mainly our stations and offices, so we have elements that allow us, among others, to considerably reduce our energy consumption or treat water contaminated by hydrocarbons in order to separate harmful particles.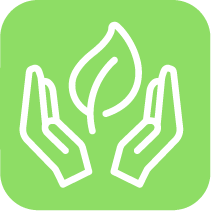 Photovoltaic panels
The installation of solar panels at OnTurtle's own stations has greatly reduced energy costs and helped us to incorporate the use of renewable and sustainable energy.
– Average annual production: 29,960KW
– Average annual reduction of C02 emissions: 7,490 Kg
Tire rubber
plastic separator
– Prefilter
Light
The entire station and parking lot is operated with state-of-the-art LEDs.
Hot plates
for hot water
30m2 for hot water collection and subsequent use in the changing rooms and showers by hauliers and station personnel.
Latest generation boilers
Get in touch with OnTurtle
We are at your disposal to expand any information you need or answer your questions and doubts. Message us!