Pay in cash and recover the professional diesel tax
The Platinum card allows you to pay cash at stations in the OnTurtle national network and recover the professional diesel tax
Our DieselCard Platinum for the payment of fuel and AdBlue is active in all OnTurtle's own stations (Jonquera, Mercabarna, Andoain) and has no opening or renewal costs, as it has no expiration date. It allows you to enjoy discounts for normal or professional diesel and works without a PIN code.
In addition, with the Platinum card you can also manage yourself 100% through the OnTurtle user area, where you can review your expenses and invoices and download them anytime, anywhere.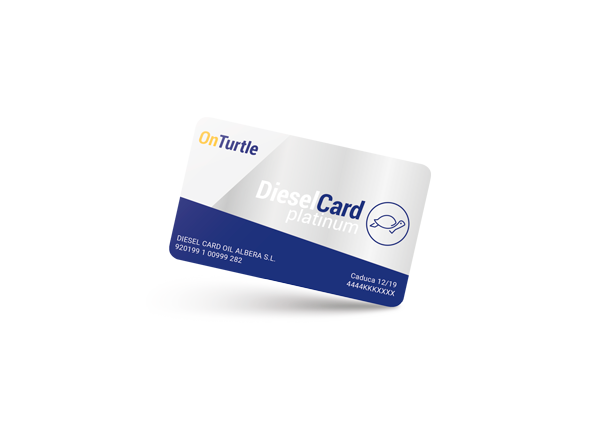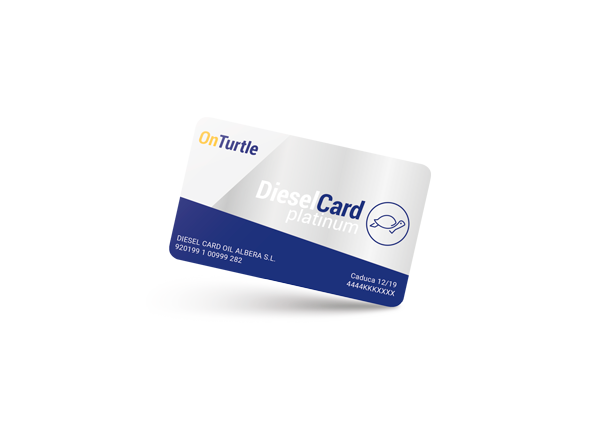 For passenger cars and professional transport vehicles
Fuel, LPG and Adblue payments
Accepted in the OnTurtle Service Area – La Jonquera, ES OnTurtle Mercabarna and Andoain
Enjoy exclusive discounts and redeem points earned at our network stations for fantastic prizes
Get in touch with OnTurtle
We are at your disposal to expand any information you need or answer your questions and doubts. Message us!